On June 16, 2022, Houpu Hydrogen Energy Equipment Industrial Park project was grandly started. Sichuan Provincial Department of Economy and Information Technology, Sichuan Provincial Administration for Market Supervision, Chengdu Municipal Government, Chengdu Municipal Development and Reform Bureau, Chengdu Municipal Economic and Information Bureau, Sichuan Provincial Special Equipment Inspection and Research Institute, Xindu District Government and other government leaders and industry cooperation Partners attended the groundbreaking ceremony. Provincial and municipal official media and mainstream media in the industry paid attention and reports, and Jiwen Wang, chairman of Houpu Co., Ltd., delivered an important speech.
The Houpu Hydrogen Energy Equipment Industrial Park plans to invest a total of 10 billion CNY, aiming to build an internationally leading hydrogen energy equipment industry cluster and hydrogen energy application ecosystem in the southwest region. As a key project of the modern transportation industry functional area in Xindu District, the groundbreaking of the Houpu Hydrogen Energy Equipment Industrial Park is not only the landing of the Xindu District government's hydrogen energy industry "building circle and strong chain" action, but also the implementation of "Chengdu" The 14th Five-Year "New Economic Development Plan" is an important practice to help Chengdu build a green hydrogen city and a national green hydrogen energy industry base.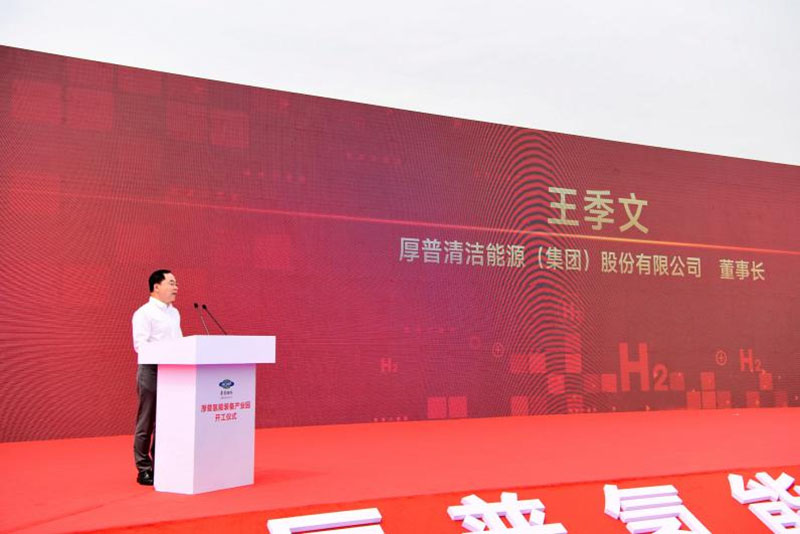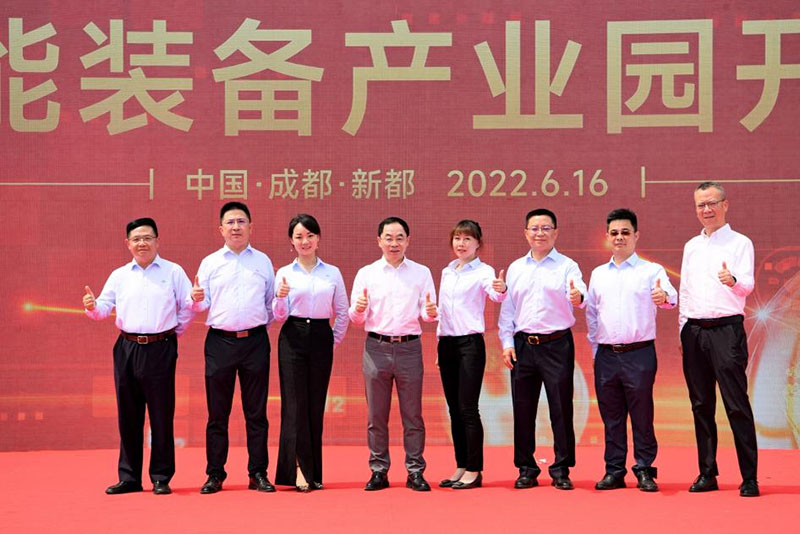 The Houpu Hydrogen Energy Equipment Industrial Park project is divided into four functional areas, including a production base for intelligent equipment for hydrogen refueling stations with an annual output of 300 sets, a localization of key hydrogen energy equipment instead of an independent R&D base, and a low-pressure solid-state hydrogen storage facility in cooperation with Sichuan University. A large-scale hydrogen energy storage equipment base, and the country's first national-level hydrogen storage, transportation and filling equipment technology innovation center jointly built with the Sichuan Provincial Special Inspection Institute. As a key part of Houpu's plan in the hydrogen energy industry, after the completion of the industrial park, it will further strengthen the advantages of Houpu's hydrogen energy infrastructure service industry chain, improve the closed-loop ecology of the whole hydrogen energy industry chain, not only in the core of hydrogen energy In terms of components and complete sets of devices, the domestic independent control of multiple products will play an important role in solving the key problem of key technologies in hydrogen energy industry of China. It also helps to improve the safety of hydrogen energy use, and to build a technical highland and a standard output platform for domestic hydrogen energy storage, transportation and filling equipment, and provides a "model" for the construction of the hydrogen energy industry ecosystem.
At the groundbreaking ceremony, Houpu also showed the industry a series of integrated solutions for hydrogen energy filling equipment, key core components of gas hydrogen, liquid hydrogen, and solid hydrogen application paths, as well as the use of modern informatization, cloud computing, big data, etc. The government safety production comprehensive supervision platform and verification device developed by the Internet of Things technology fully demonstrate the technological leadership advantages of Houpu in the application of hydrogen energy industry and the comprehensive service capability of hydrogen energy EPC general contracting.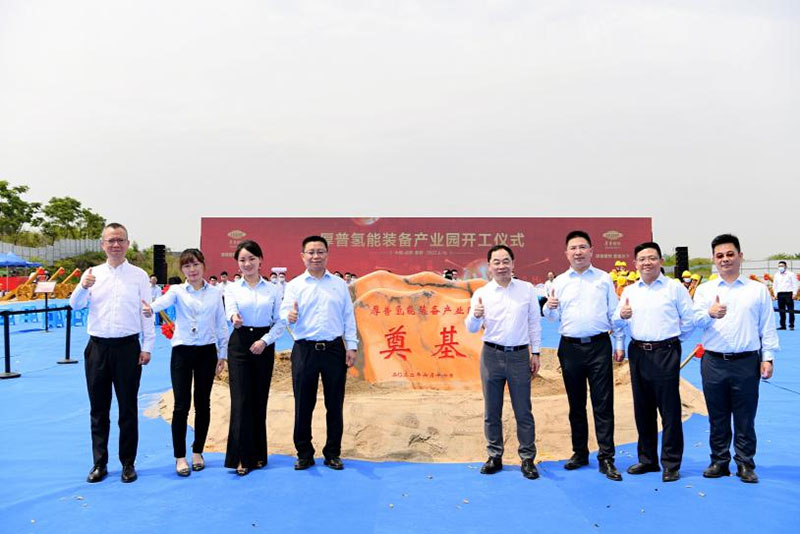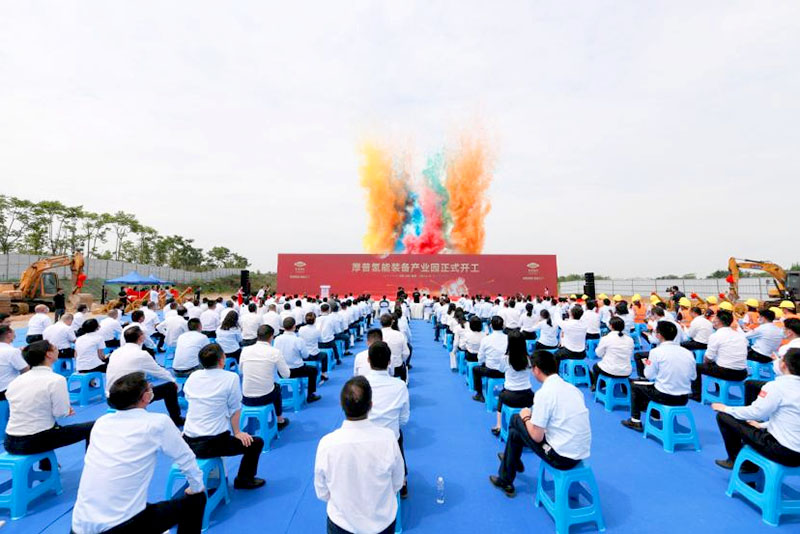 As a leading enterprise in the construction of hydrogen refueling stations in China, Houpu Co., Ltd. has carried out research on hydrogen energy equipment technology first since 2014, taking the import substitution of core components of hydrogen energy equipment as the main research and development direction, and has successively undertaken more than 50 national and provincial hydrogen energy demonstration projects such as: the world's largest demonstration projects of Daxing Beijing Hydrogen Refueling Station, Beijing Winter Olympics hydrogen refueling station, China Southern Power Grid photovoltaic hydrogen energy conversion project, and Three Gorges Group's source-grid-load hydrogen-storage integration projects. Houpu has contributed an important force to the rapid development of the national hydrogen energy industry, and has now become a leading domestic and international leading enterprise in the field of clean energy refueling.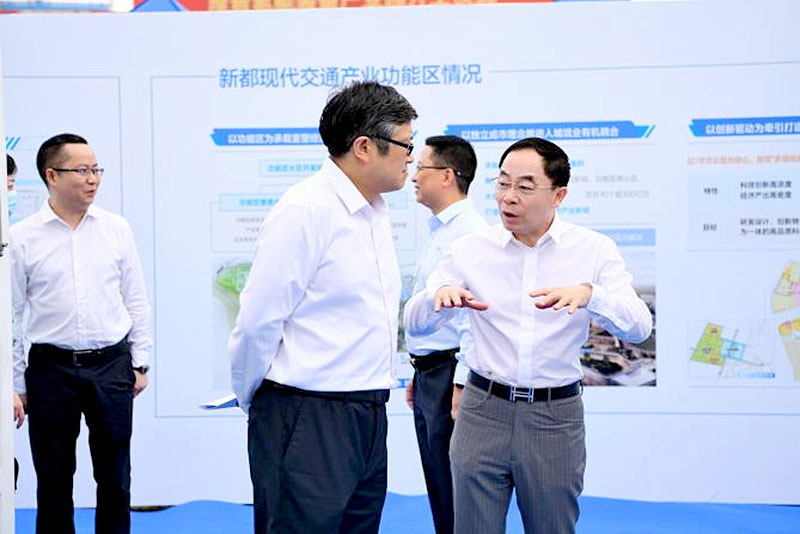 In order to further promote the ecological development of the hydrogen energy industry, Houpu will start with the implementation of the Houpu Hydrogen Energy Equipment Industrial Park, and cooperate with Sichuan University, Dalian Institute of Chemical Physics, Chinese Academy of Sciences, Chinese Academy of Engineering Physics, University of Electronic Science and Technology of China and other scientific research institutes, and combined with the Houpu & Xiangtou Hydrogen Energy Industry Fund, to cultivate and support the industrial park project, and actively promote the construction of the hydrogen energy industry ecosystem. While continuously strengthening the advantages of the whole industry chain of "production-storage-transportation-plus" of hydrogen energy of Houpu Co., Ltd., and building China's leading hydrogen energy brand, it will help my country to achieve overtaking on the road of energy transformation, which is the early realization of the "dual carbon" goal achieve contribution.
---
Post time: Jun-16-2022