Chengdu Craer Cryogenic Equipment Co., Ltd.

Chengdu Craer Cryogenic Equipment Co., Ltd., established in 2008 and with a registered capital of CNY 30 million, is located in Chengdu National Economic and Technological Development Zone and currently has one research and development and production base in Chengdu of Sichuan, and one production base in Yibin of Sichuan China.
Main Business Scope and Advantages

The Company is a service provider specializing in the comprehensive utilization of natural gas and cryogenic insulation engineering. It is committed to the research and development, design, manufacture, and sales of complete gas equipment and vacuum insulation products is a national high-tech enterprise and is the technical center for the solution of insulation of vacuum cryogenic pipeline systems in the air separation and energy industry in China. Its products are widely used in the energy industry, air separation industry, metallurgy industry, chemical industry, machinery industry, medical treatment, national defense, and other industries. It is the largest and most technically advanced professional manufacturer of high vacuum multilayer insulation products in China.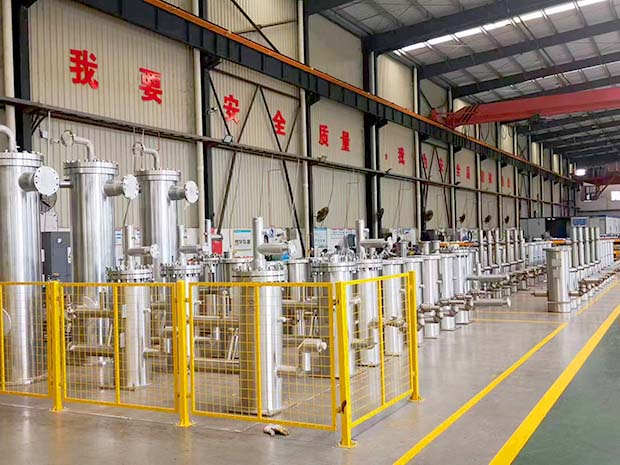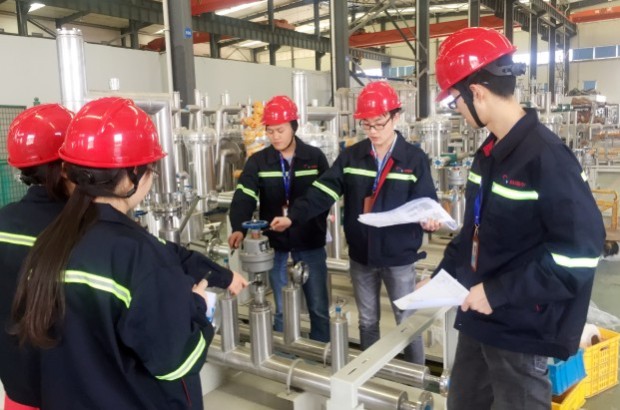 The Company has the capacity to design pressure pipelines, the capacity of checking and analyzing stress in piping systems, advanced mechanical processing equipment, vacuum pumping equipment, and leak detection equipment leading in the industry, and has strong strength in argon arc welding, helium mass spectrometer leak detection, high vacuum multilayer insulation technology, and vacuum acquisition, etc. All of such advantages provide sufficient guarantee for the excellent quality of products. Its products have strong market competitiveness and its products have been sold in more than 20 provinces (cities and autonomous regions) in China. The Company has an export license and has successfully exported its products to Britain, Norway, Belgium, Italy, Singapore, Indonesia, Nigeria, and other countries.

A leading supplier of engineering solutions for cryogenic liquid integrated applications and cryogenic insulation systems.
Dream, passion,
innovation, dedication.
Strive for self-improvement and pursue excellence.  
Integrity, unity, efficiency, pragmatism, responsibility.
Sincerity, integrity, dedication, pragmatic, loyalty, dedication.